Counselling & Therapy for Couples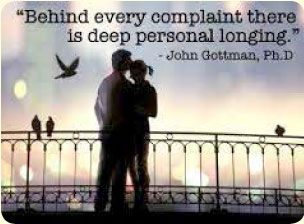 As a published author and therapist, Linda says therapy gives couples a relationship blueprint for lasting love and connection.
Science can predict whether relationships will succeed or fail. Research-based interventions are here now to transform disastrous partnerships into healthy relationships.
The key ingredients for a successful relationship are:
• Emotional availability: are we available for each other?
• Responsiveness: are we responsive to each other's needs?
• Engagement: are we engaged with each other?
How is the health of your relationship?
Most relationships or marriages will experience periods of conflict, anger, mistrust or breakdown in communication at some point. Test the health of your relationship by taking the Relationship Quiz.
Proven results from Counselling & Therapy for Couples
Clinical research has produced results confirming that therapy for couples is highly successful. Linda notes that using the method developed by Doctors John and Julie Gottman (Gottman Therapy) and developing secure attachments are proven approaches. "These are the keys to understanding successful
couples therapy."
Read more...
Why do couples engage in counselling and therapy?
Couples can learn what 'Master Couples' or 'Expert Couples' do. Master or Expert Couples engage in dialogue; they make small yet consistent efforts to build a strong relationship and repair any past or present impairment.
Expert Couples focus on:
• Emotion – anger isn't bad, it is what you do with it that counts
• Building skills to manage conflict
• Developing new skills to respect and admire their partners as their best friends
• Creating a shared vision
Read more...
Frequently asked questions

• What happens in couples therapy?
The first three sessions involve thorough fact-finding. You are asked to complete a comprehensive questionnaire to analyse your relationship. Once you gain a better understanding of how the relationship is functioning, you then learn how to repair it. All couples have problems that will not go away, but with education into new skills and practice you can respond in supportive and caring ways.
• How long are the sessions?
Sessions are on a weekly basis and last between 60 to 90 minutes. Some couples require fast change and sessions run between six and 15 weeks. Other couples may take a couple of years. It depends on the issues presented. Completion happens when couples say, "What do we need a therapist for?" The cost is aligned to industry standards. Please email or call for this information.
• Can I find out more about couples therapy?
The following articles provide information about traits and habits of long-lasting relationships and happy couples.
http://www.businessinsider.com/lasting-relationships-rely-on-2-traits-2014-11?IR=T
http://www.vamshare.com/happy-couple-habits/
Relationship Quiz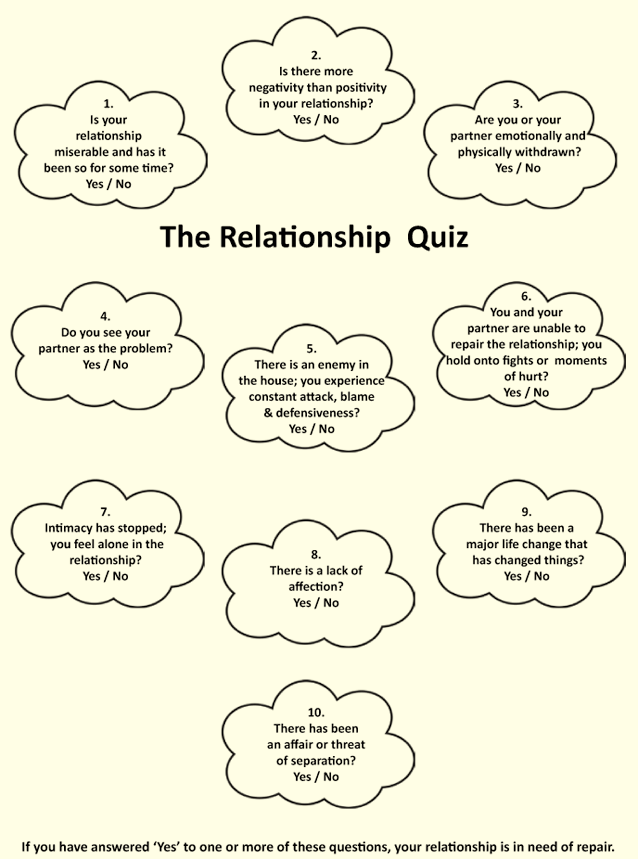 For an appointment, contact Linda
Ph: 0411 355 052 or 02 9316 6686
Email:
[email protected]